Banana Ice Cream (Weight Watchers)
Annacia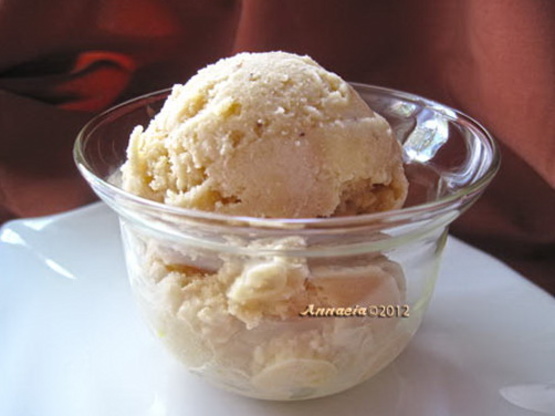 This is from an old Weight Watcher's cookbook 'Favorite Homestyle Recipes' before they did points, but I estimate it as 3 points plus per serving.

With the exception of using Splenda for the sugar I made this as directed. I very much enjoy sorbets and this is more or a sorbet than an ice cream. Anyone looking for a rich and very creamy ice cream will be disappointed because there is virtually no fat at all in this dessert. I did find it a bit over sweet for my preference and, for me, I think half of the ask for sweetening would be perfect. This is best served in the soft serve stage as the flavor seems somehow better that in the hard stage. I think this would also be good with coconut flavoring in place of the vanilla. :D
In an ice cream maker combine evaporated skim milk, egg substitute, bananas, vanilla, and sugar substitute.
Add low-fat milk to bring to fill line (adding more milk if necessary).
Process and freeze according to manufacturer's directions.