Eris4752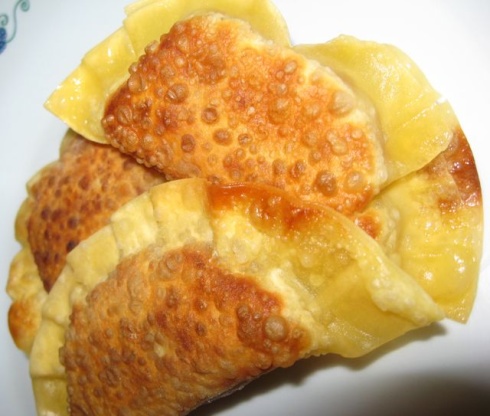 This came from a Bento site as an eggroll, but I didn't like that very much so I improvised. Do whatever you like with this, it was all just a guess anyway!

I made this exactly as stated here and it was fantastic! I had made gyoza for dinner and had some extra wrappers leftover, the rest of the ingredients happened to be on hand. Might be good with a little whipped cream dip.
Mash up a banana in a small bowl (I find my hands work better than a fork).
Mix in honey and cinnamon.
Spoon small portions of mixture on to each gyoza, brush water around the edges with your fingers, and fold corner to corner.
Pour a small amount of olive oil into a skillet, and fry all gyoza until crispy.