If you're sick of making the same bread every 10 days, try this one!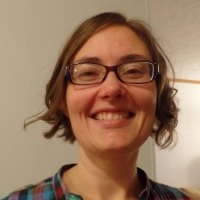 This turned out pretty good for me. I took a couple cues from zoo66. I added one banana, for a total of three bananas, instead of using applesauce. I also skipped on the cinnamon/sugar in the pan. I did add it to the batter though. I opted to omit the nuts. It made four 3" by 6" loaves and one 4" by 7" loaf. The smaller loaves took 43 minutes to bake and the larger loaf took an hour. The bread was moist, and tasted of both banana and sourdough. It is quite good. It probably won't replace my standard banana bread recipe, but when I am making a friendship bread, it will definitely be one of my first choices. Thanks RedheadAblaze!!
To the batter add 2 bananas, 3 eggs, 1-1/2 tsp baking powder, 1 cup oil (or ½ oil & ½ applesauce), ½ tsp baking soda, ½ cup milk, ½ tsp vanilla, 1 cup sugar, 2 cups flour, ½ tsp salt, 1 cup chopped nuts (optional).
Note: It is easier to mix if you combine the dry ingredients (except for sugar and mashed bananas) in another bowl then add it slowly to the batter.
Grease bottom and sides of 2 large loaf pans or spray with Pam. Mix ½ cup sugar and 1-1/2 tsp cinnamon in a small bowl. Dust the insides of each of the pans with half of the mixture, making sure to cover the bottom and sides well.
Pour batter evenly into the 2 pans and sprinkle with remaining sugar mixture over top of the batter.
Bake for approximately 1 hour (until toothpick comes out clean.) Cool until the bread loosens from the pan easily. Turn onto serving dish. May be served warm or cold. Enjoy.