From Guam comes an interesting idea for using those overripe bananas!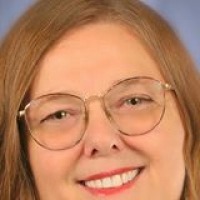 I appreciated under12parsecs comment about heavy texture. I added baking powder and mine were not heavy. I fried them in a cast iron skillet with just a light coating of oil. They were more flat, thick but flat, not round. I did this as I don't like deep fat frying mess, patting and I, certainly, don't need the added fat. Next time I will try in my cast iron abelskiver.....it will make them more round. I also added cinnamon and allspice to the batter. Worth doing.....and/or nutmeg, cloves etc. I sprinkled cinnamon sugar on a few. The rest I dipped in mango butter...an apple, pear or other butter would work well. I will also serve them with chutney on top in the future. I held back on my instinct to add milk or cream and am glad I did as it would have really changed the result. Since I have banana trees and frequently looking for something to use them up I will use this again. My bananas were nice and ripe. I can imagine that making this with overripe banana would make it sweeter and still nice. Try it.
Peel and mash the bananas. Add flour and sugar and mix until smooth.
Heat a frying pan with the vegetable oil to frying temperature. Add spoonfuls of the banana mixture, and fry until golden on one side. Flip, and cook until golden on the other side.
Be careful of splashes of hot oil. When the donuts are done, place them on paper towels to absorb excess oil.
Coat with powdered sugar if you wish.