David S.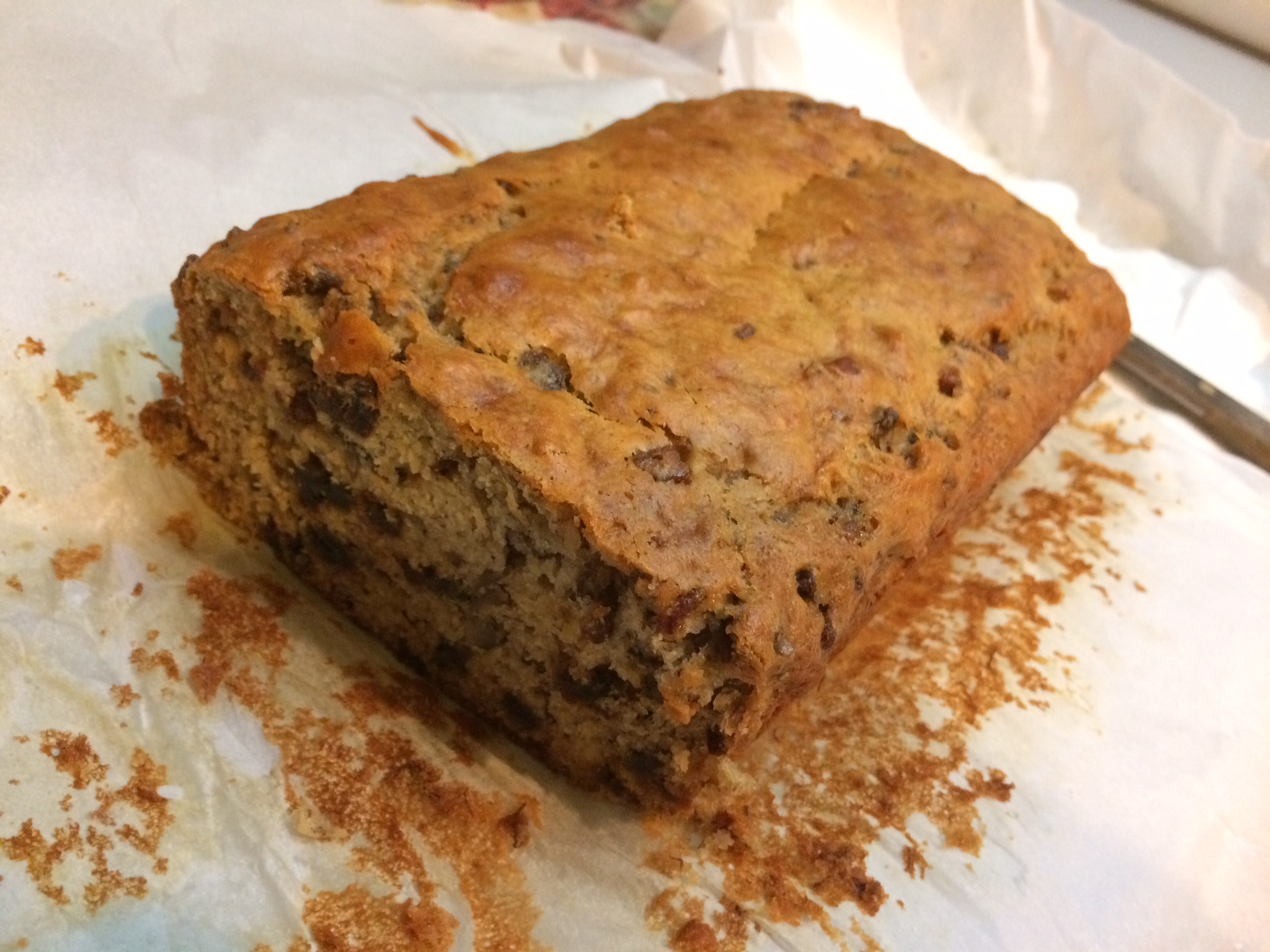 A great banana bread that uses the least amount of oil I've seen compared to some other banana bread recipes. Tastes great all by itself or add a little butter or cream cheese to make it even better. Leave the dates and/or nuts out if that's not your thing.
Great recipe. Used parchment paper - made hoisting it out of the pan simpler. Great recipe Marc. The nuts could be left out but I could not leave the dates out. I was looking for a recipe that included bananas, dates and nuts but did NOT have cinnamon, allspice, mace, or nutmeg. This is the one! very moist and sweet and banana-ee.
Preheat oven to 350 degrees.
In a large bowl, beat together the oil and sugar.
Add the egg and mix well.
In a medium sized bowl, combine the flour, baking powder, baking soda and salt.
In another bowl, combine the bananas, water and vanilla extract.
Add banana mixture to the oil and sugar mixture alternately with the flour mixture, combining well after each addition.
Stir in dates and nuts (if desired).
Turn mixture into a greased and floured 9" x 5" loaf pan.
Bake for 50-55 minutes or until a wooden toothpick inserted in the center of the loaf comes out clean.
Cool for 10 minutes then remove from pan and let cool on wire rack before slicing.