Banana Curry. (Vegetarian.)
jace65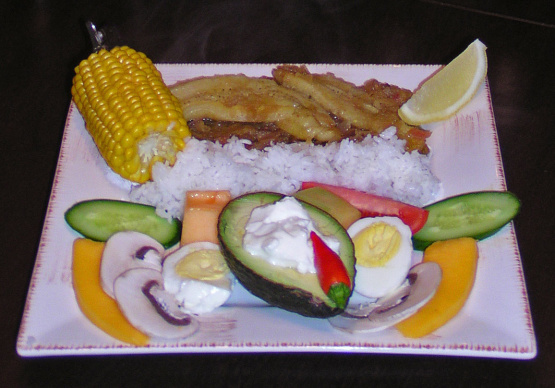 My Grandparents owned a banana plantation near the Queensland border, and as such I was fortunate to acquire some banana recipes that are just that much different. This is a great dish winter or summer, and I find it quick and easy to prepare, and a total change for your taste buds. As with most curry recipes, the chilli and curry powder can be adjusted to suit your own likes. On occasions I also add a side dish of salad, particularly if it is served as a main meal. John Connolly Lake Munmorah Australia.

Top Review by 895794
I changed a few things( I used olive oil instead of butter, sauteed the bananas; and put the rice IN with the curry sauce. I really found this delicious and totally satisfying by itself! My boyfriend and I are glowing! Thanks for this great recipe!
Brown the onion in the butter, then add the curry powder and fry for for a few more minutes.
Add the remaining ingredients, except for the bananas, cover the pan and simmer for 10 minutes.
Halve the bananas, and pack them down into the sauce, and continue to simmer with the lid on till be bananas become soft, (about 5 minutes).
Serve on a bed of rice, garnished with the hard boild eggs.