Banana Cupcake With Peanut Butter Frosting
Magas6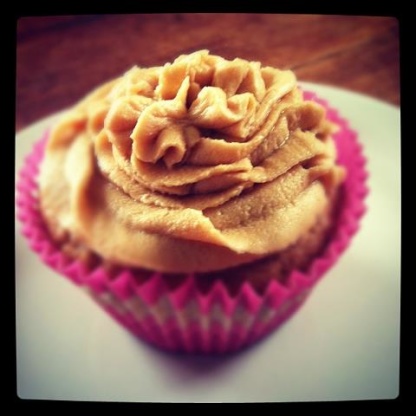 This is a light cupcake, NOT a muffin! Peanut butter icing is yummy but you only need a little, otherwise it overpowers the cupcake.
In a large mixing bowl, cream shortening and sugar. Add the eggs, vanilla, bananas and buttermilk. Combine the flour, baking powder, baking soda and salt; add to banana mixture. Fill 16 paper-lined muffin cups two-thirds full.
Bake at 350 degrees for 15-20 minutes or until a toothpick comes out clean. Remove to wire racks to cool completely.
In a small mixing bowl, cream the peanutbutter, sugar and enough milk to achieve desired spreading consistency. Frost cupcakes.