Banana Crunch Muffins (w/grape Nuts)
GaylaJ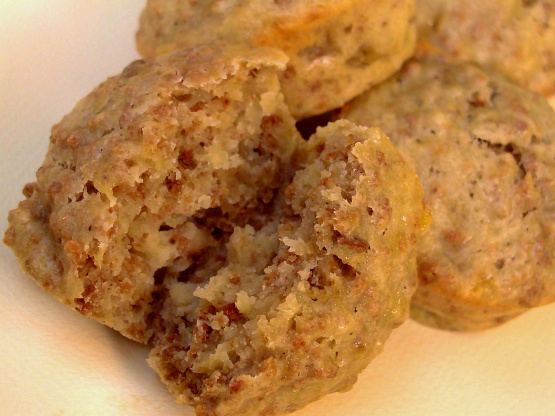 We were recently in PA and I picked up a box of Grape Nuts Cereal at Wegmans. It was MUCH cheaper than back here at home! I have wanted to make muffins using Grape Nuts for a long time, and am glad I found this one on the kraftfoods.com website!

Top Review by GaylaJ
This is a dense, heavy muffin, so if you are looking for something light and fluffy, this one is not for you. But, I made them with the expectation they would be as such and really enjoyed them. My husband's favorite cereal is Grape Nuts, and he enjoyed them as well. A previous reviewer added a cup of nuts, but, although I love nuts, I wouldn't consider adding them to these muffins as that would make them far too heavy to bake accurately. The only yogurt I had was fat-free (vanilla) and I was afraid the recipe wouldn't benefit from using the fat-free version, so I decided to use 1/4 cup yogurt and 1/4 cup canola oil. That is the only change I made, except I only ended up with 10 muffins (which I baked for right at 30 minutes). Thanks for sharing the recipe!
Preheat oven to 350.
Mix flour, sugar, baking powder, baking soda and salt in a large bowl.
Beat the egg in a small bowl; stir in bananas, yogurt and vanilla.
Add to flour mixture; stirring until just moistened (batter will be lumpy; do not overmix!).
Stir in cereal.
Spoon batter into a 12-cup muffin tin that has been sprayed with cooking spray, filling each cup 2/3 full.
Bake in preheated oven for 25 minutes or until golden brown.
Serve warm.
NOTE: Muffins can be frozen for up to 6 months.
Just thaw at room temperature and reheat until warm.