seesko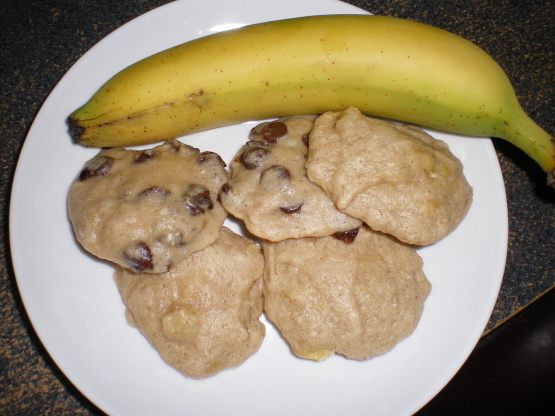 If you love banana-you'll love these cookies! these are also great with icing!
I have to say one word: disaster! The batter was too liquidy, so I had to add 2 cups of flour, which turned them into a heavy, tasteless mix. Whem they came out of the oven they were white, pasty and bland. Usually I am a great cookie maker, but this was just a mess!
preheat oven to 350.
combine wet ingredients
add in dry ingredients.
mix well.
drop by teaspoon full onto ungreased cookie sheet.
bake for 10-12 minutes.