GaylaJ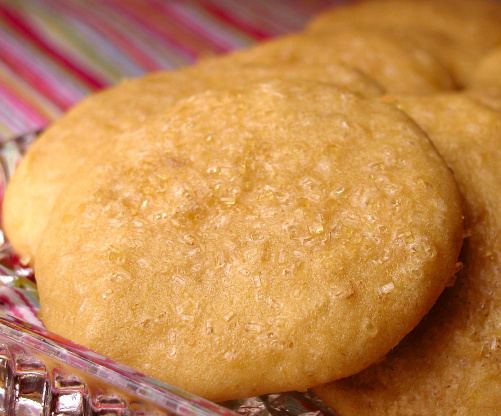 This recipe is orginally a raisin drop cookie recipe but i ommited the raisins, cinnamon and vanilla and this is what you get. Recipe may be double since it is only 1/4 of the orginal recipe If mixture is still dry after adding all ingridents add a small amount of milk or water to moisten it up.

These were not sweet at all. I didnt like them and will not be making them again.
Pre heat oven to 350°F.
Cream together margrine and brown sugar.
Add egg and beat. Then add baking powder and flour.
Mash banana(this banana may be frozen or fresh) and add chocolate chips if using.
Drop by teaspoon onto ungreased cookie sheet and bake for 15 minutes ot until browned.