Nif_H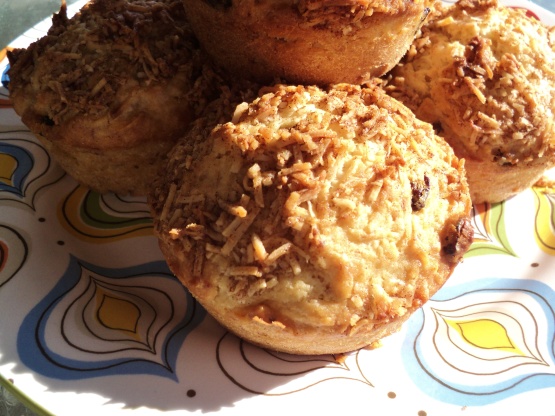 These muffins are wonderful. The mixture of the banana and coconut is delicious!
Mix dry ingredients, including coconut and banana.
Beat egg, add milk and margarine.
Add to dry ingredients, mix until moistened.
Spoon into muffin pans.
Topping------------.
Mix and sprinkle over unbaked muffins.
Bake at 375 for 25 minutes.
Makes 12 muffins.