Bev I Am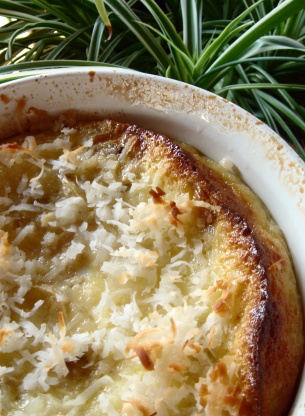 Takes you back to the islands! Light, easy and delicious.
There seemed to be a lot of potential with this recipe however it just didn't turn out the way I wanted it to. The flavor was good but the addition of the egg whites to the mix made it taste eggy and have a texture like a quiche not custard. I should have gone with my gut and only put in the yolks. The coconut on top would also imprive the texture. I will try again with this change and see how it goes.
Combine all ingredients together.
Butter a 1 1/2 quart souffle dish and pour in custard mixture.
Bake at 350 for 50 minutes.