My recipe source is the Turbana Corp. As written, the recipe calls for fruit cocktail ... BUT I like to use fresh fruit (when in season), buy a sml jar of cherries to garnish & only use fruit cocktail as a last resort. This dish works well as part of a brunch menu, luncheon dish or dessert & can be paired w/a cookie or sml serving of pound cake when used as a dessert. Enjoy!
2 (15 ounce) cans fruit cocktail (drained, cherries removed & reserved)
5 bananas, sliced
1⁄4 cup Grand Marnier (or another orange liqueur)
1⁄2 cup orange juice
1⁄2 teaspoon vanilla extract
1⁄2 cup papaya (puree in blender)
1⁄4 cup fresh cream
Directions
Combine drained fruit cocktail + banana slices & set aside.
Use a blender or hand-held whipper/blender tool to combine the remaining ingredients (a smooth sauce is obtained when papaya purée is prepared in a blender).
Spoon fruit/banana mix into 6 cocktail glasses & pour purée sauce over fruit. Garnish w/reserved cherries & mint leaves.
Most Helpful
Mmmmm, this was creamy, dreamy, and liquory! We used canned peaches in lieu of fruit cocktail, and mango for papaya (papaya's are very hard to find). This is a really fun drink to make, and fun to spoon out the treats at the bottom. Thanks twissis. :)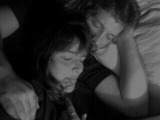 We (mostly I) had this for dessert last night. I ignored the fruit cocktail & used a combo of bananas, orange segments and grape halves instead. Papayas must be in short supply as I couldn't find one so I subbed mango. For the cream I used fat-free half and half. The sauce was wonderful & I loved the Grand Marnier addition! Thanks MP!