Ambervim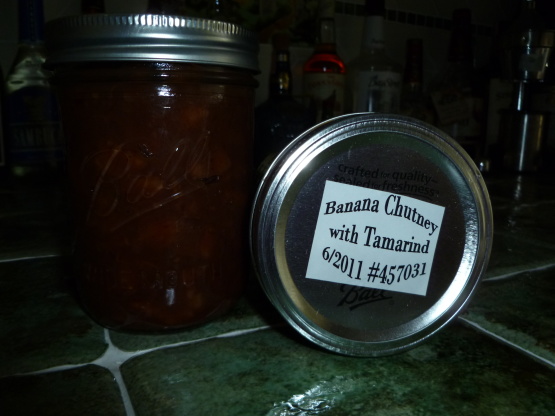 Not your usual chutney. This recipe comes from Rarotonga (Cook Islands) and sourced from www.tamarindhouse.co.uk. You can also mix up the fruit combination with papaya, star friut and bananas. Tamarind is sold in blocks in Asian markets. Try and find one without the stones. You can also find tamarind pulp in containers usually with the Thai ingredients. Not quite sure on the final quantity.
Soak . block compressed tamarind in 2 1/2 - 3 cups boiling water till tamarind is soft, pass through a sieve to extract pulp. You will need 1 to 1 1/2 cups of pulp.
Combine all ingredients in heavy bottomed, non-aluminium saucepan pan, stir well. Boil gently, stirring often, for 2 hours till thick and jam-like.
Take special care towards the final stages to ensure that chutney does not stick and burn.
Pack in sterlisized jars, seal while hot. Refrigerate after opening.