Banana Chocolate Chip Bread (Amish Friendship Bread Starter)
jenne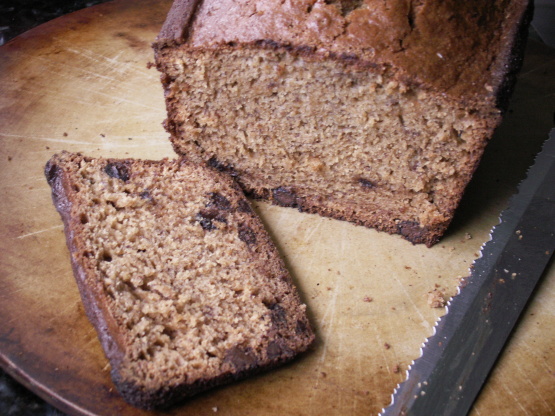 A fun use for some of that multiplying Amish Friendship Bread Starter!!!
Mix together bananas and sugar.
Add eggs, starter and oil and mix.
Add the remaining ingredients and mix.
Divide batter evenly into two regular sized loaf pans (like the size of the throw-away aluminum ones) or two pie plates and cook at 350 degrees for 50-60 minutes until toothpick inserted in the middle comes out clean.