cricky87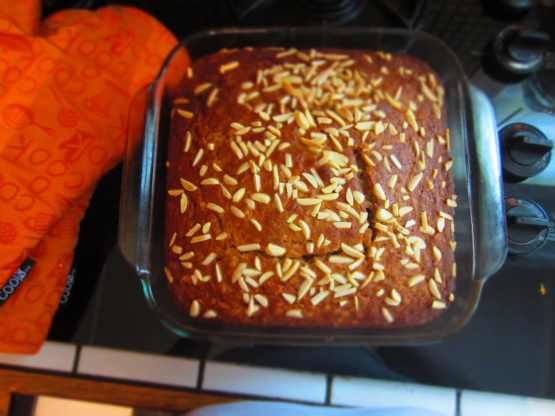 From my mother-in-law. This carrot cake does not have a cream cheese frosting. I have not had this yet, but my hubby says it's wonderful. He says that he can't taste the bananas in the cake, but it's been years since he's had it, so that might be wrong. He says it's really good though.
Preheat oven to 350°F.
Combine sugar, banana, and oil.
Add eggs, one at a time, beating well after each addition.
In a separate bowl, combine flour, salt, baking soda, baking powder, and spices.
Add to banana mixture and mix well.
Stir in carrots and oats; mix well.
Spread in greased 9x9 inch baking pan. Sprinkle with nuts.
Bake at 350F for 40 minutes or until toothpick inserted in center comes out clean.