Boomette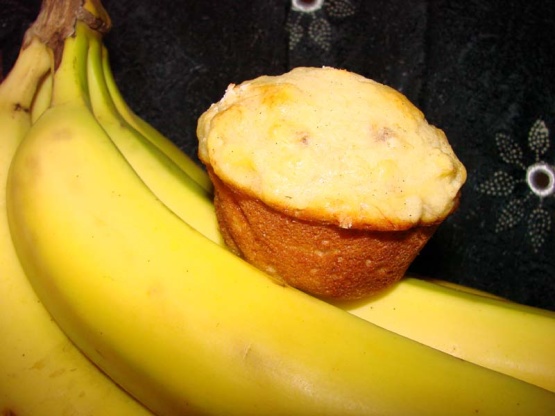 I had some bananas I needed to use up so I came up with this. Very quick and easy to make and they taste good too! SOURCE: Me :)

Delicious! Super easy to whip up in a pinch, and the addition of the cardamom really takes the usual banana muffin to a different level. Excellent flavor combo. Followed directions as listed and the muffins were light and fluffy. My husband and son love these for breakfast.
Preheat oven to 425°F, spray muffin tin with non-stick cooking spray.
In a bowl, cream butter and sugar.
Add the bananas, eggs, buttermilk and vanilla and mix well.
In another bowl, mix the salt, baking powder, cardamom and flour.
Add the flour to the banana mixture and mix until just combined (Don't over mix!).
Fill muffin tin and bake for 19 minutes.