Banana Caramel Self Saucing Pudding
Prep 20 mins
Cook 40 mins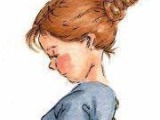 Yum! This is the ultimate sticky dessert. The banana and caramel combo is particularly good.
Directions
Heat the oven to 180*C.
Sift the flour into a bowl with the sugar, baking powder and a pinch of salt.
Add the banana, milk, butter, egg and vanilla extract and whisk until well combined.
Pour the mixture into a buttered 1.
5 litre baking dish.
To make the sauce, put the light muscovado sugar, golden syrup and 250 ml water in a small pan and bring to the boil.
Pour the boiling mixture carefully over the pudding.
Bake for 30 to 40 minutes until it springs back when lightly pressed.
Vanilla ice cream is just right with this hot sticky pudding.
Most Helpful
Why can't we have 6 stars? ... Fantastic, great stuff. Served it HOT in a bowl with two scoops of vanilla ice cream and the carmal spooned over everything, WOW! I used dark brown suger for the Muscovado sugar and a 50 50 mix of honey and clear corn syrup for the Golden Syrup. AND I got to use my new digital kitchen scale. Other conversions were: butter is about one stick less three Tablespoons and used one cup of milk. 180 degrees C is 350 F
say again....can we not give 6 stars--delicious, not as rich as I expected,just sweet enough..easy to prepare (after you do conversions)Ii fed 8 guests with it and it would have fed probably 6 fully! definitely serve warm, ice cream optional!
Fantastic, the boys loved it. I used 2 tbs honey and 2 tbs of maple syrup instead of the golden syrup. I was really surprised that you could still taste the banana in the cake. Will make again for sure, but serve smaller portions next time.