Ambervim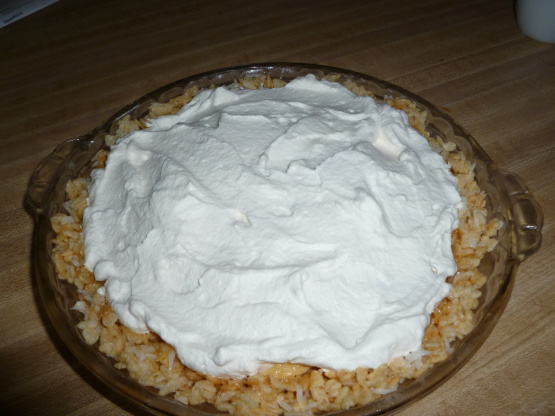 This is one of the most interesting desserts I have made. This is rich and sweet and will go a long way as you can't eat too much of it!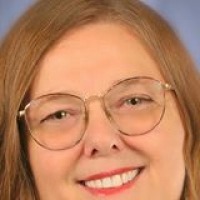 Rice Krispies crust is VERY soggy. 1/4 cup coffee made the caramel way too runny, YUCK. Lemon juice not needed if pouring caramel over right away. What I do like is the flavor the coffee gives to the caramel. I do like the coconut in the crust. I you are going to make this, I suggest a graham cracker crust and 1/8th cup coffee in the caramel.
CRUST

2 1⁄2 cups Rice Krispies
1⁄2 cup coconut

3

ounces butter, melted

FILLING

14

ounces dulce de leche condensed milk, caramelized

2

bananas

1

tablespoon lemon juice
1⁄4 cup warm black coffee

1

pinch salt

TOPPING

whipped cream, to taste
CRUST:.
Combine all ingredients, press into a pie dish and chill.
FILLING:.
Dip banana in lemon juice.
Slice bananas over crust.
Beat coffee, salt and caramel together.
Spread caramel over bananas.
TOPPING:.
Decorate with stiffly whipped cream, if desired.