PaulaG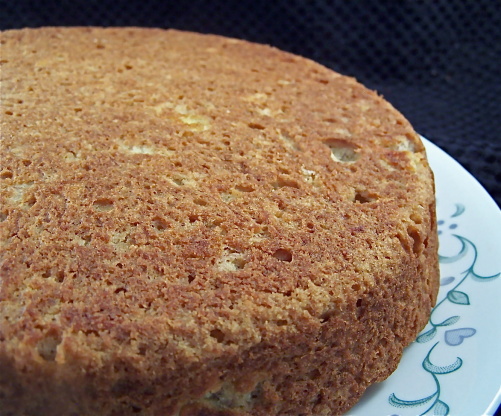 This recipe has come form a collection of family recipes taken up by one of the local primary schools from 1986. It has some fantastic recipes, and this cake is no exception. It's very simple to make and not something you would have to shop for, except for maybe the bananas. It keeps my husband AND my son very quiet of an afternoon....
Pre-heat oven to 180 Celsius.
Grease and/or line 20cm round cake tin.
Cream butter and sugar.
Add eggs and mashed banana and vanilla essence, beat well.
Stir in hot water.
Add S.R. flour and mix thoroughly. You end up with a sticky, thick mixture.
Bake for 25-35 minutes. (I usually turn the oven off at about 30 mins, then leave cake in cooling oven for 5-10 mins).
Check with a wooden skewer through the centre of the cake. When it comes out clean, cake is done.