ImPat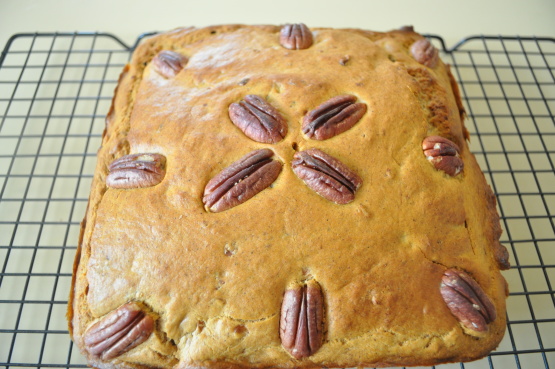 Top Review by ImPat
Delicious. I baked in an 8x8 pan at 175C fan forced oven for 30 minutes and cooked to perfection. Thank you Dienia B for a wonderful treat and my DM even more so as now she can have cake she loves without the guilt. Made for May Farm Cooking with Andi of Longmeadow Farm in the Photo Forum.
Boil raisins and water together to get 1/4 cup raisin juice.
Cream together butter and and powdered milk.
Add bananas, raisin water, vanilla, lemon juice eggs and finely chopped nuts.
Blend in dry ingredients bake in 9x10-inch cake pan at 350° for 30-40 minutes.