Giggling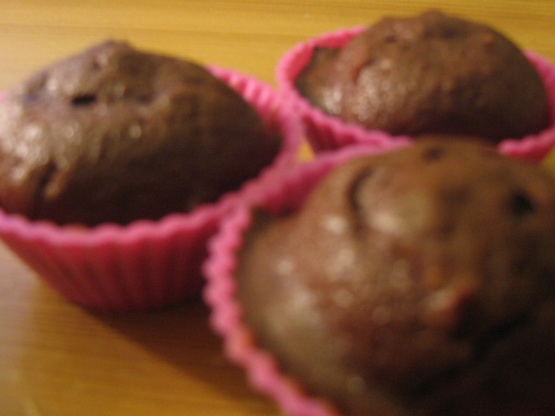 These came from the Golden Book of Chocolate, published by apple. Unlike other brownie recipes these aren't extremely sweet, but still have a strong flavour of banana and cocoa. They have a good consistency, not too heavy so are very easy to snack on. I make them in bite-sized muffin cases because they're great for packed lunches.

This was fabulous! It had the texture of banana cake but still tasted like a brownies. I skipped the nuts and changed it to regular chocolate and used dark chocolate cocoa powder because that is what I had. I was really surprised that these didn't need salt but they still turned out great.
Pre-heat the oven to 325F or 170C.
Mix the flour, cocoa, baking powder
Melt the chocolate with the butter and sugar.
Stir the pecans, eggs and bananas into the chocolate mix.
Add the dry flour mix.
Mix together and then put into a baking pan.
Bake until dry ontop- about 25mins if the brownies are 2 inches thick.