twissis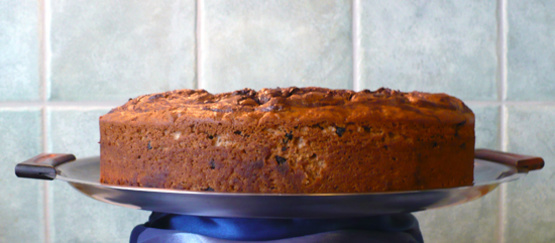 I have not tried this recipe. I got it from Cheap Cooking.com .

The main reason I tried this recipe was because I had a lot of bananas to use up. The directions which say to take it out after 5 minutes are wrong and did not work at all. That was a complete waste of time. The end result was mediocre. My wife said the chocolate chips added a bitterness to it. It is an ACCEPTABLE recipe, but not a great one. At least I got to use 6 bananas...
Preheat oven to 350.
Cream butter. Add bananas, sugars, vanilla, and eggs and mix well. Add flour, soda, and salt and mix well. Mix in 1/2 cup of chocolate chips.
Spread into greased 13x9 inch baking pan. Sprinkle the remaining 1/2 cup of chocolate chips on top.
Bake at 350 for 5 minutes. Use a knife to swirl the melted chips on top. Return to oven and bake another 25-30 minutes. Cool and cut into squares.
Note: These freeze well.