Banana Breakfast Smoothie
2Bleu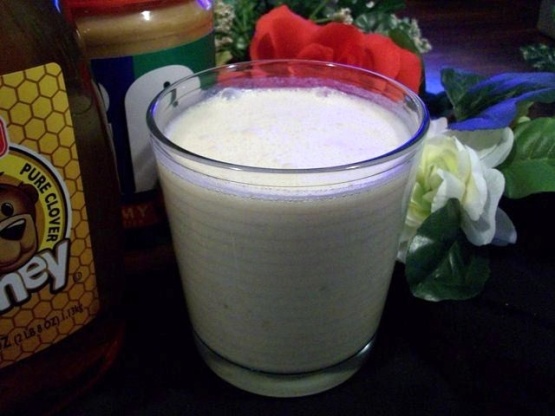 An ideal way to use up peanut butter.

This was a great way to use up some overripe bananas. I did not use the oats and I added about 2 cups of ice. It was good but I will omit the honey next time and add more ice. I like a thicker consistency.
Blend all the ingredients together and serve!