Redsie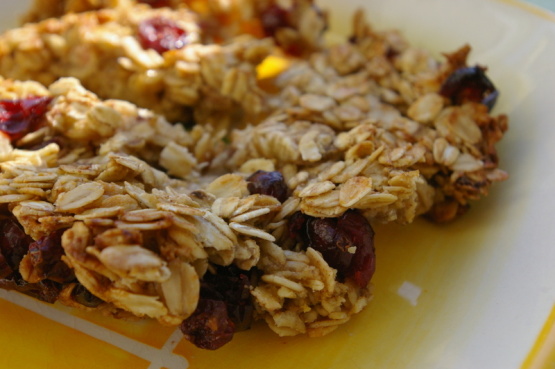 I got this recipe out of my neighborhood Firehouse cookbook (submitted by Sandra Sheets). The bars can be frozen & eaten later.

I made these last night. They came out really well. I doubled the recipe, with one minor change: I cut the raisins in half and used some dried goji berries I've been trying to use up. I used 5 frozen (and thawed) bananas that I had. They were just sweet enough. Will definitely make again.
Cream the butter & sugar together then add the egg.
Stir in the oats, bananas, salt, & cinnamon.
Mix in the nuts & raisins (if using).
Spread the mixture in a greased 9x13 pan then bake for 30-35 minutes on 350 degrees.
Cool in the pan then cut into bars.