Banana Bread With Coconut Milk
Patty B.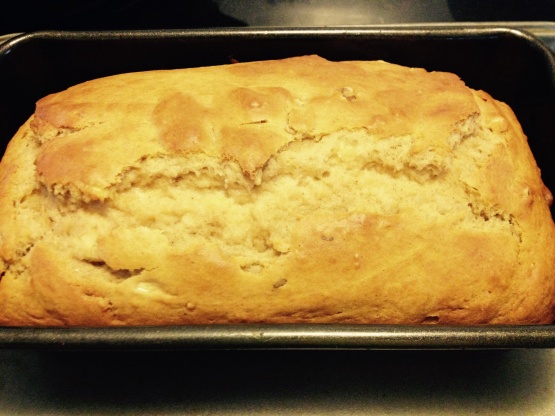 I came up with this last night. It is a good way to use up leftover coconut milk. Like all banana breads, the flavor is much better the second day.

Ok, it may be my own stupidity, but this makes more than one loaf. I tried to make one loaf and it bubbled over in the oven and caused a huge smokey mess! I had to throw mine out because it just wouldn't cook all the way through. Advice: make this into two loaves!
Mix wet ingredients, and dry ingredients.
Mixture will be lumpy.
Pour mixture into a greased loaf pan, and bake at 350 for 30-40 minutes, or until a cake tester inserted in the middle of the loaf comes out clean.