Banana Bread - Low Fat, High Fiber
ChefJenM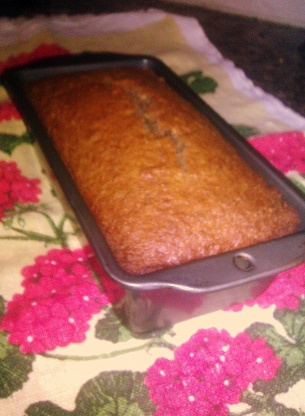 I started with the Flax Banana Bread recipe on the Red Mill site, then tweaked it a bit to remove fat and add some more whole grains. This is a hearty-tasting, moist and delicious banana bread that even my young kids enjoy!
Preheat oven to 350 degrees.
Grease a 8-1/2 x 4-1/2-inch bread pan; set aside.
Mix together dry ingredients (flour through salt) in a bowl.
In a separate bowl, beat together eggs and yogurt.
Add dry ingredients and mashed bananas alternately to wet ingredients, stirring until dry ingredients are completely incorporated and moist.
Pour into prepared pan.
Bake 55-60 minutes, or until golden and tester inserted in center comes out clean.
Cool for 15 minutes in pan; remove from pan and cool completely.