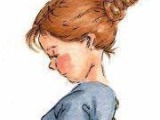 Chunks of banana, banana granola or mueslix cereal, toffee chips all laced together with brown sugar, honey, and nutty good things.It smells like banana bread; it crunches like a cookie. Delicious!
Directions
Preheat the oven to 350°F Stack two baking sheets together and line the top one with parchment paper.
In a large mixing bowl, cream the butter or oil with the sugars and honey and the mix in the pureed banana.
Blend in the eggs, vanilla and lemon juice.
Fold in the dry ingredients, and last, the diced banana, thoroughly but taking care not to mash the banana into the dough (you want the chunks to stay intact).
Pat the dough out in one large log about 4-5 inches across and 10-14 inches log.
Smear the top with a tiny bit of extra melted butter and press in crushed about 1/3 cup or so or brown sugar.
Bake 35-40 minutes until set.
Reduce oven temperature to 325°F Meanwhile, cut the log into cookies, about 1/2 inch or a bit more, on the diagonal.
Bake, on a cookie sheet,turning once, about 15-20 minutes total to dry out and crisp cookies.
Makes 1-2 dozen, depending on size.
(For smaller ones, make two smaller logs).
Reviews
Most Helpful
These turned out fabulous! I made some changes. I had apple cinnamon granola, I didn't use the chunks of banana, and I didn't put the topping on. I set these out a work and people went crazy for them! A few even asked for the recipe.