-Sylvie-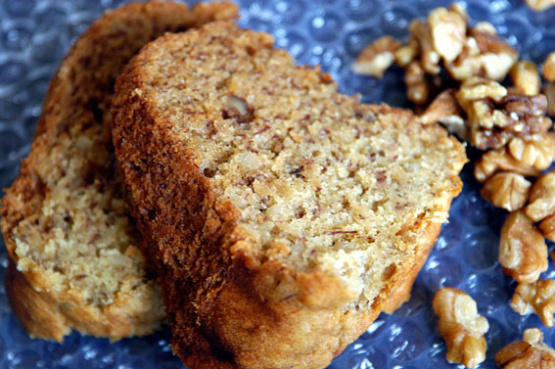 This bread is excellent! It's so light, yet it's so full of taste.

This loaf was gone before I knew it. It was moist, had a nice texture, and a delicious banana flavor. I'll be making this again!
Heat the oven to 325 degrees.
Grease a loaf pan, either 9x5x3 or 8 1/2x4 1/2x2 1/2 inches, with shortening, using a pastry brush.
Mix sugar, bananas, oil and eggs in a large bowl with a wooden spoon.
Stir in remaining ingredients.
Pour into pan.
Bake until a wooden pick inserted in center of the bread comes out clean, 60 to 70 minutes.
Let cool 10 minutes, then loosen sides of loaf from pan.
Let cool completely before slicing.