Brenda.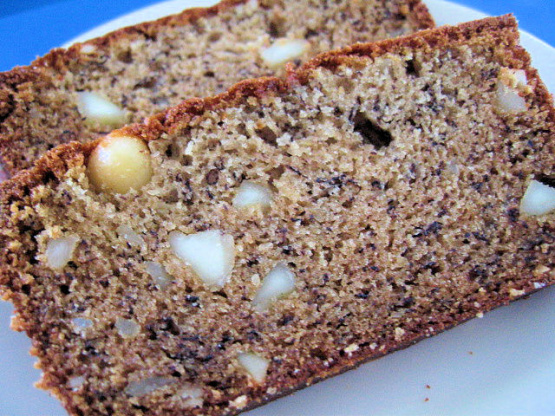 I can't believe this Emeril recipe is not on Zaar yet! Well it's here now and I'll be making it with my over ripe bananas. It includes macadamia nuts but you can substitute pecans, walnuts, chocolate chips or blueberries. Just make make sure to toss them in flour first so they don't sink.
Preheat oven to 350. Oil and flour a 9x5x3-inch loaf pan.
Using an electric mixer, cream the shortening and sugar. With the mixer running on medium speed, add the eggs one at a time. Add the bananas and mix well. Add the baking soda, salt, flour, nuts and cinnamon and mix thoroughly. The dough will be sticky.
Pour the dough into the prepared pan and bake about one hour or until the center is brown and set. Keep an eye on this as most people find that it cooks sooner, while others say it took a bit longer.