Kim127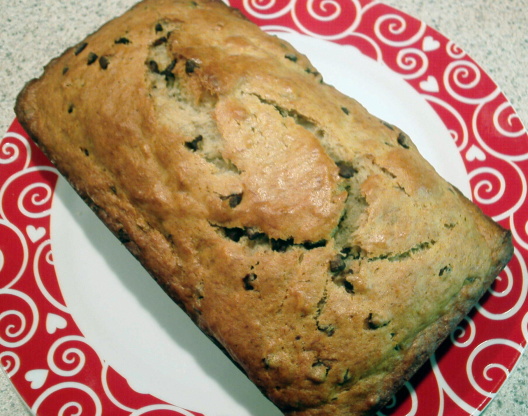 It's moist and dairy and egg free and super easy to make! No one ever knows! We love this recipe. I do use wheat flour on occasion.

Turned out perfect! I'm allergic to eggs and I'm so happy that I found a banana bread recipe that I actually enjoy:) The only thing I changed was adding half a teaspoon of cinnamon. Thanks.
Preheat oven to 350 degrees.
Mix first 4 dry ingredients.
In a large bowl beat together oil, sugar and water.
Add flour mix to wet mix and add bananas.
Stir in nuts (optional) and blend well.
Pour into greased loaf pan and bake 1 hour or until done.
Cool in pan at least 15 minutes.
Store in refrigerator.