Sunflour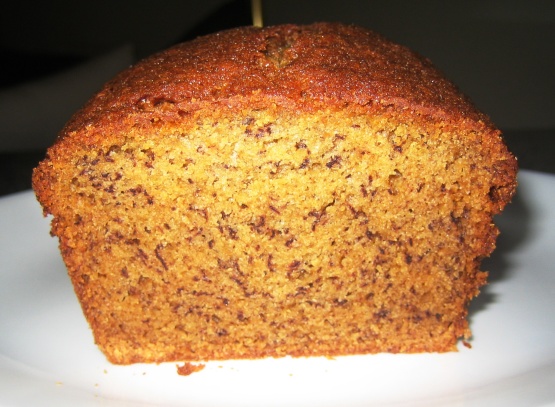 I found this recipe in a recipe review on epicurious and it is indeed delicious. In fact, I will never have to search for banana bread recipes again... and you don't either.

Great simple recipe! For one batch, I added a box of instant vanilla pudding, chocolate chips and walnuts; the other batch just chocolate chips and walnuts. Both were SO good! Thank you for posting this! I never need another banana bread recipe again!
Preheat oven to 350°.
Cream butter and sugar.
Add bananas and eggs, beat well.
Mix flour, salt and baking soda in separate bowl.
Add to banana mixture.
Pour batter in a 9x5 loaf pan (greased ond floured).
Bake for 55 to 65 minutes, or until inserted toothpick comes out clean.
Cool on rack.