Pixie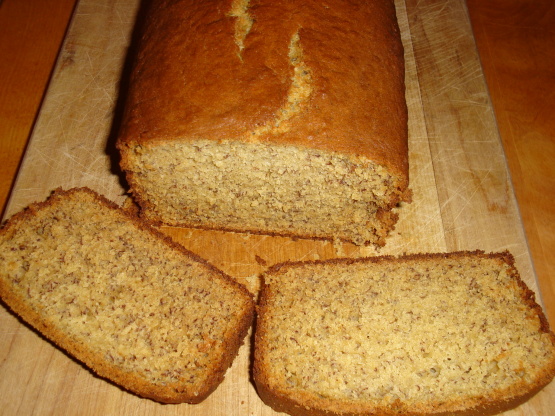 Very light, fluffy banana bread.
Beat eggs in a small bowl.
Sift together flour, baking powder, baking soda and salt in a medium bowl.
Cream butter and sugar in a large bowl. Add eggs and beat well.
Gradualy add flour and bananas, alternating, untill fully incorporated. Stir in nuts.
Pour into a greased loaf pan and bake for 70 minutes or until toothpick inserted in the center comes out clean.