Stacky5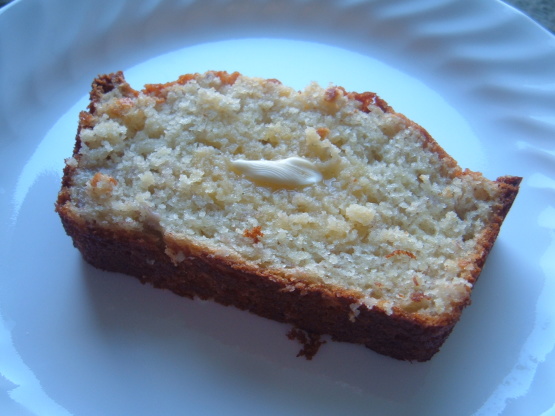 My husband makes this every other week with our leftover bananas. Good for loaf pan or muffin tin. He will often add maple or rum flavoring, if the mood strikes him. There are other entries on this site that are very close, but not exactly like this, and my handwritten recipe is falling apart.

Loved this! My kids couldn't get enough! Super easy, no weird ingredients. Thanks for sharing...this will be a regular in our house.
Mash the bananas.
Cream margarine and sugar.
Add eggs and mix well.
Add bananas and mix well.
Add biscuit mix and mix well.
It will be lumpy, but that's ok.
Pour in greased loaf pan
Bake 350 for 45-60 minutes.
Muffin tin takes 30-45 minutes.