lalalere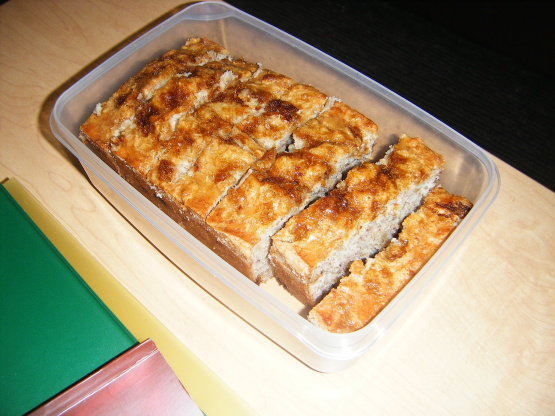 This is the best banana bread I have ever made. Perfect for using those bananas that are still good but look too brown for someone to want to eat them.

This was easy for a beginner like me. I was surprised there was no salt, and it was needed. I added a teaspoon of cinnimon and a touch of all-spice.
Preheat oven to 350 degrees F (175 degrees C).
Grease and flour the loaf pan Mash bananas and add flour, sugar, butter, vanilla, baking powder, baking soda and egg.
Mix well.
Pour into loaf pan.
Bake at 350 degrees F (175 degrees C) for 50 to 60 minutes, or until toothpick inserted into center of cake comes out clean.