Kats Mom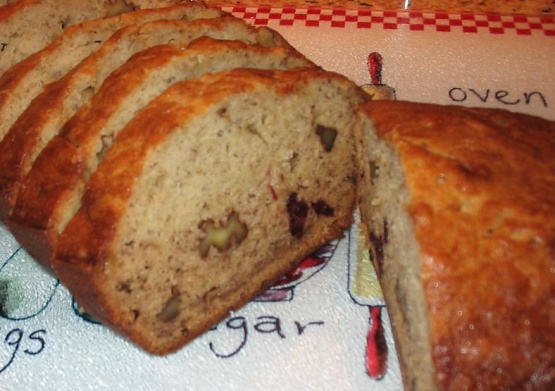 I have made this bread for Christmas for the last 25 years. It makes a wonder food gift and will add so much to your holiday meals.

I made this recipe on the weekend. It was great. I used butter shortening. Everyone loved it.
Mix all the wet ingredients together until smooth.
Add the dry ingredients and mix well.
Fold in the nuts.
Pour into a greased loaf pan.
Bake at 350 degrees for one hour.
--------ForMuffins---------.
Fill liners 3/4 full and bake 350 degrees for 25 minutes.