Calee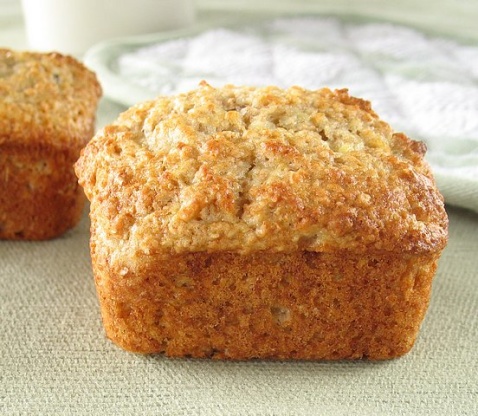 Yet another magazine find, I liked these because they weren't too sweet. Great breakfast snack, quick and easy too. Makes 9 large muffins or 12 regular size.

Top Review by Sudie
I never did this before, but I just had to add to my previous review. These are so good, so easy to prepare, I now make them every time I have bananas that are getting too ripe. Last night I made them with some chopped walnuts in them. I put them on a plate on the kitchen counter, and the family just grabs them in passing....they disappear quickly!!
Preheat oven to 200 degrees C.
Mix all dry ingredients in a bowl.
In a second bowl, beat eggs, melted butter& milk together with the bananas.
Add dry ingredients and mix together to just combine.
Do not overmix.
Spoon into well-greased muffin tins and bake 10-15 minutes.