PaulaG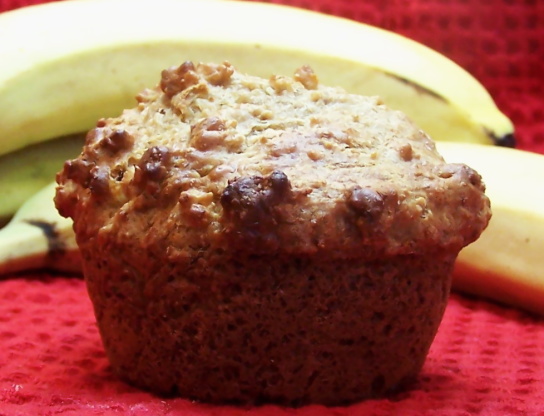 These aren't to sweet which is what I like about them. Also they are healthy and filling! Hope you enjoy them
Top Review by PaulaG
This is a great way to use up over ripe bananas. I followed the recipe to include waiting the 1 hour. Next time around, I think I will use banana extract in place of the vanilla and toss in some chopped pecans. These are a nice healthy muffin which is great with peanut butter. Thanks for the recipe.
In large bowl, pour boiling water over bran; let stand for one hour.
Mix in banana, sugar, egg, oil, vanilla, and lemon rind.
Mix together flour, skim milk powder, baking powder, baking soda and salt; add to bran mixture, stirring just until combined but not over mixing.
Spoon into lightly greased or paper-lined muffins cps, filling to top.
Bake in 400 F(200 C) over for 15-18 minutes or until golden and tops are firm to the touch.