Nif_H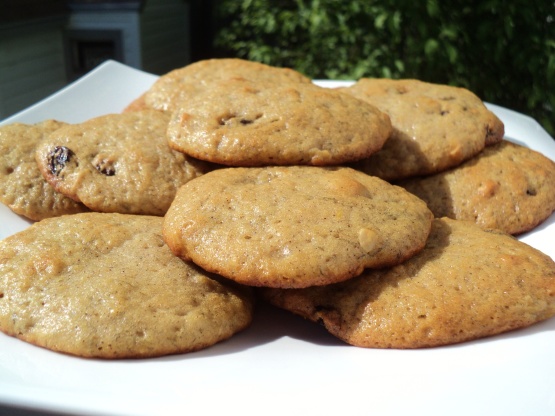 From the cookie cookbook of Company's Coming

I made half with Raisins and walnuts and the other half with chocolate chip and walnuts. I baked in two 9x13 and was gonna cut them into square cookies. But it came out more like a cake. :( I guess I should of rolled them and flattened them into cookies. Kinda disappointed! Thought they were going to be chewy.
Cream the butter with sugar. Add eggs one at a time beating well after each addition. Add mashed banana.
Add all the remaining ingredients. Beat well. Pour the dough with a spoon on a greased baking sheet.
Cook in a preheated oven of 375 F for 8 to 10 minutes.