Annacia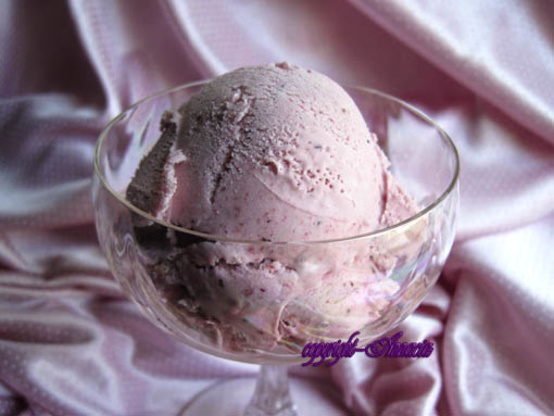 If you don't want a gallon of ice cream simply use the amount adjuster. It works great. I made a quart of this and thumbs up :D. If using frozen berries prep time will be shorter and no time for freezing is given as that can vary wildly according to the type of ice cream maker used.
3

ripe bananas

3

lemons, juice of

6

cups berries (fresh or frozen, any kind, cleaned and hulled if fresh)

3

cups sugar

4

cups heavy cream

2

cups whole milk
Place first 5 ingredients in bowl of food processor fitted with metal blade or use blender and blend bananas and orange juice, then sugar, berries and lemon juice, then combine (you may need to do this in batches if making the full amount).
Place all of the above into a large bowl and add cream slowly, then add milk. Place mixture into the fridge and chill until cold.
Pour entire mixture into a 6 quart ice cream maker and freeze according to freezer instructions.