Xanthia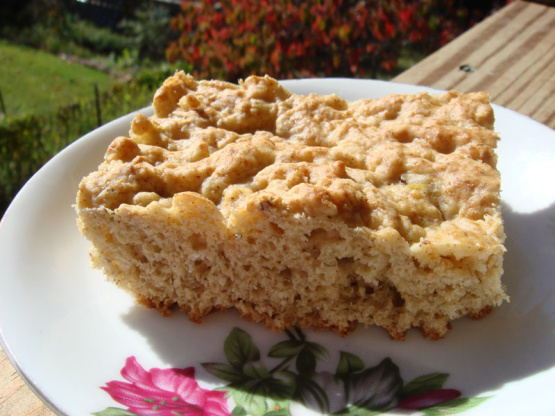 For me it's just okay. Tastes just like all the other banana bread recipes. Kind of dry. I was hoping for a true bar..... crunchy AND chewy AND moist. I really wanted something different from regular old banana bread. Oh well, the search continues!
Preheat oven to 400 degrees.
Prepare a 9 x 9 x 2" pan with cooking spray; set aside.
In a mixing bowl, combine crispy rice cereal, flour, brown sugar, baking powder, pumpkin pie spice, and baking soda.
In another mixing bowl, combine egg whites, bananas, and oil.
Mix dry ingredients with wet ingredients just until moistened.
Spread mixture into prepared pan.
Bake for 20 minutes or until lightly browned.