Banana and Strawberry Bread
Juenessa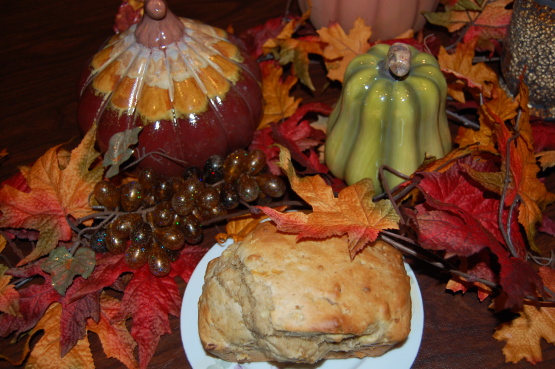 This recipe freezes very well.

Wonderful, wonderful banana bread! The smell of this bread cooking in the oven was divine. It rose so nicely and is very moist. I did not have self-rising flour so used recipe #5247, with excellent results. I did add a handful of chopped pecans, because can't imagine banana bread without them! Thanks for a yummy recipe, SonyaS01~ :-)
Preheat oven to 180c. coat a 26.8cm loaf tin with cooking spray.
In a medium bowl combine the bananas, eggs, sugar, buttermilk and oil. In separate bowl sift the flours, baking powder and cinnamon.
Gentlry stir the flour mixture into the flour. Trnasfer to the preapared baking tin and bake in the oven for 50-60 mins or until cooked through.
Cut into slices and serve warm or lightly toasted with strawberry jam.