Ambervim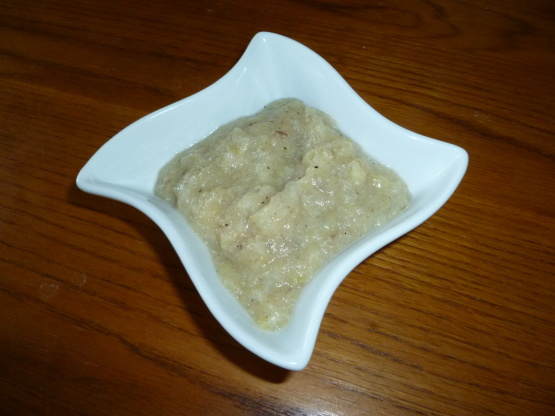 When I make this I do not pass it through a sieve or cheesecloth. Instead I use a stick blender to puree it. The result is a very thick "soup" that really could be used to replace mashed potatoes as a side dish. Another one found in my great banana recipe search.

Total surprise!!! Want something to do with those ripe bananas other than just banana bread? This sounds unlikely, yet is just fabulous. It is an easy savory treat.
Boil all ingredients together for about 25 minutes.
Pass through a sieve and put soup back in stew pan, boil for 1 minute, then serve.
OR.
Use a stick blender to puree. This result will be quite thick and could easily be used as a side dish instead of mashed potatoes.