Banana and Chocolate Shake
Lalaloula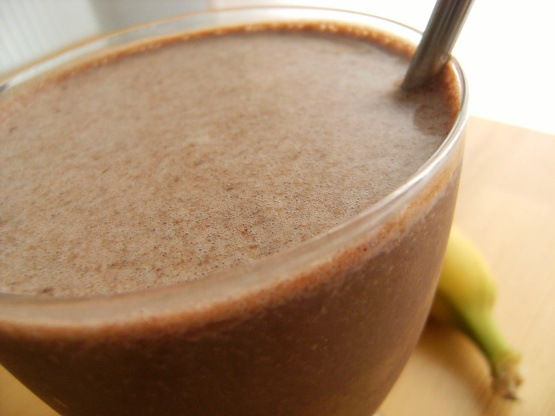 From Australian Better Homes and Gardens Diabetic Living. Easy to halve or double. Sustagen here in Australia is a powdered formula often used for the sick and weak hence high in all the nutrients (used a lot when the DM recovered from surgery) - it comes in vanilla or chocolate, you may wish to look for something similar.

Just a tip if you haven't tried it. Slice your bananas in 1/2 " rounds and freeze. When making shakes, after blending ingredients, add the frozen banana slices, and forget the ice! The result is a thicker, richer shake. I also use frozen strawberries, blueberries and peaches, just for shakes. I also find that the powdered dry skim milk, when mixed and cold whips up with more volume than the already prepared skim.
Put Sustagen Dutch chocolate powder, milk, banana and ice cubes in a blender and blend until smooth.
Transfer to a jug or divide between 2 large glasses to serve.