Baltic Blush (Creme De Cassis Blush)
Brenda.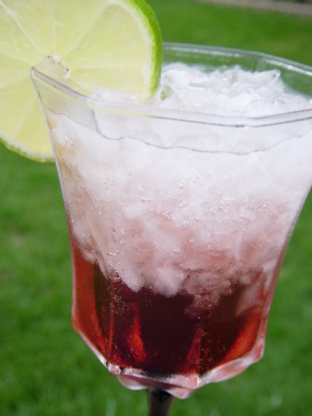 I am sipping this even as I type. I used Chambord instead of creme de cassis, and lemon-lime seltzer, as recommended by Chef Kate in her review to make it slightly less sweet. It is a lovely drink. Elegant, smooth, and VERY easy to drink.
Pour creme de cassis and vodka over crushed ice in a cocktail glass.
Add lemon lime soda to fill.
Garnish with a slice of lemon or lime if desired.