Balsamic Vinaigrette Dressing Low-Carb
PaulaG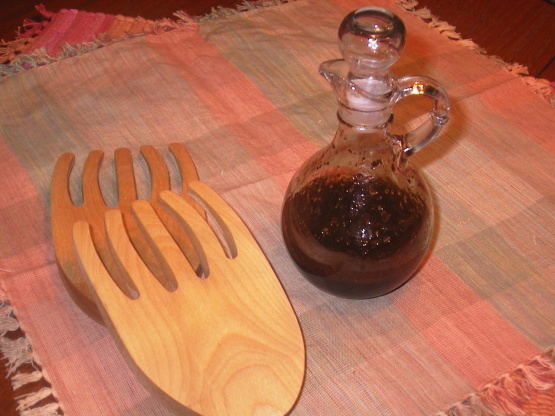 A very tasty salad dressing served over baby greens. Also good served on pork tenderloin. The dressing is made with splenda.

The "Nutrition Facts" did not include the carb count for balsamic vinegar. It's 3 carbs per 1 Tbs. 1 Tbs of Vinegarette doesn't go very far and 6+ carbs are just too many for me to waste on salad, lol. If you used a seasoned rice vinegar it would cut the carbs in half at 1.5 per Tbs. The best choice is an organic, unpasteurized apple cider vinegar available at a health food store. It has 0 carbs and is really good for you!
Mix all the ingredients in a seal-able container and shake well.