Cook4_6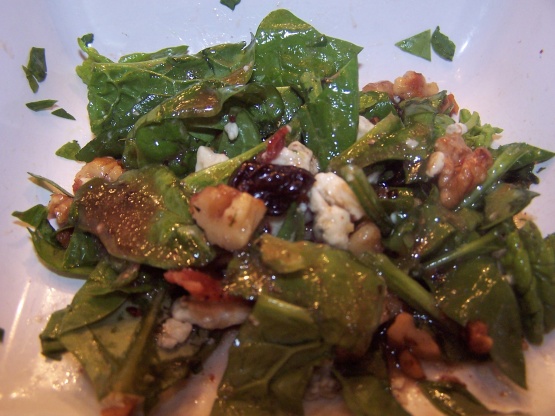 I threw this together tonight and it was so yummy, I wanted to preserve the recipe for another night!
Heat the butter in a small skillet on medium heat. Add chopped walnuts and sautee until slightly browned and aromatic. Remove from heat and cool.
Prepare the bacon to crisp state. Cool and chop.
Place spinach in a bowl and top with bacon, walnuts, cherries, and blue cheese.
Toss with balsamic dressing and serve immediately. YUM!