Boomette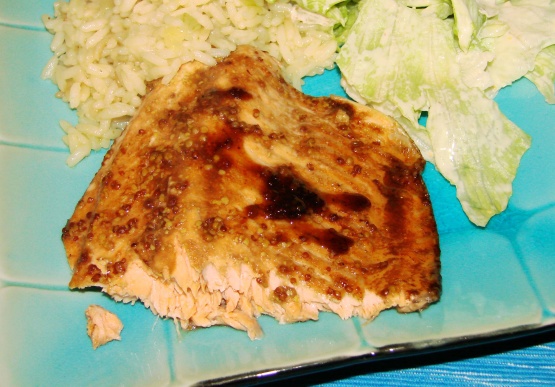 Chatelaine - April 2001 submitted by Dan Matheson, co-host of Canada AM.

Delicious! Made as posted, except in half! Easy and fast, loved it!
Preheat oven to 450F.
Place salmon, skin-side down, on a foil-lined baking dish.
In a bowl,stir vinegar with honey,mustard and oil.
Spoon over salmon.
Sprinkle with sesame seeds, if using.
Bake in centre of 450F oven til fish flakes with a fork from 11 to 12 minutes.
Remove with a metal spatula; try to leave fish skin on foil.