Balsamic-roasted Baby Potatoes & Carrots
Bergy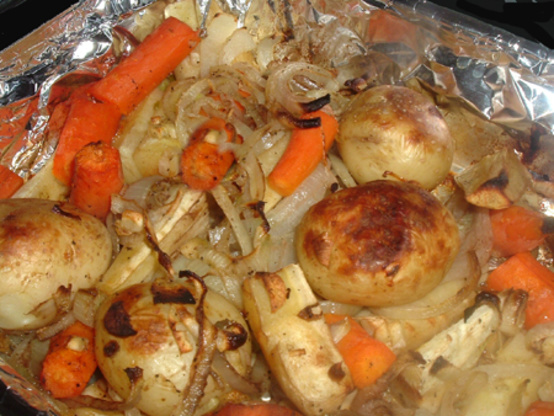 The wonderful flavour infusion of garlic, thyme & balsamic vinegar in your basic veggies!

The onions and garlic were black, so the 2nd time I made this, I reduced the heat to 375 and did 1/2 butter and 1/2 olive oil with much better results!
Line a large rimmed baking sheet with heavy duty foil.
Combine all ingredients in a large bowl.
Place on baking dish in a single layer& cover with foil.
Roast in a preheated 425F oven for 45 minutes, shaking the pan a few times.
Remove foil& roast, uncovered, for another 30 minutes, stirring occasionally, or until veggies are tender& golden.