Balsamic Onion, Mushroom & Blue Cheese Tarts
These little guys are great to add to appetizer platters for parties and would also be great to pack in a picnic basket. The sticky sweetness of the balsamic onions works well with earthiness of the mushrooms and blue cheese. They are good cold. So, you don't have to worry about cooking them and keeping them warm during your event.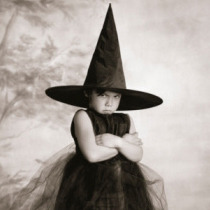 A very pretty tart, and quite easy to make. I cheated and used frozen tart shells, as that's what I had on hand. I found the onion/balsamic mixture very prominent, and smothered the delicate mushrooms and the cheese mixture. Possibly my onion was larger than the chef's. For our tastes, next time I'll either reduce or omit the vinegar and reduce the total amount of onions. I'd also increase the amount of mushrooms and cheese sauce. That part I thought was amazing!!! I'd also dice or chop the onions, for easier eating. Thanks for sharing your creation. Made for Craze-E Challenge #3 - Appetizers-Brunch-Pot Luck
Preheat oven to 400 degrees.
Put a pan over medium heat and add 1 tablespoon olive oil and 1 tablespoon butter.
Once the butter starts to froth, put the thinly sliced red onions in and turn the heat down to low.
Cook, stirring often, until the onions have become translucent. This will take about 10 minutes but keep an eye on them.
Add the sugar and the balsamic vinegar to the onions and cook on low, stirring often for about 10 minutes until the onion mixture is sticky and the liquid thickened up.
Set the onions aside to cool.
Melt the remaining butter in another pan and cook the mushrooms for a few minutes until they have just started to change color.
Set the mushrooms aside to cool.
Whilst the onions and mushrooms are cooling, layout your pie dough. You want the dough to be about as thick as a pinkie. If your pre-rolled dough is thicker roll it out to the desired thickness.
Using a round cookie cutter or a glass, cut out 12 rounds of the dough.
Press each round of dough into a hole of a 12 yield muffin tin. If your pan usually sticks, spray each hole with cooking spray before hand.
Next, put the egg and sour cream into a bowl with the salt and pepper and beat together.
Stir through the dried parsley and crumbled blue cheese. Set aside.
Spoon a bit of the balsamic onions into the base of each tart.
Top the onions with the mushrooms, trying to cover as much of the surface as possible.
Spoon the blue cheese mixture over the top of each tart.
Put tarts in the oven and bake for about 15 minutes until the pastry has gone golden and the cheese mixture has set.
Take out of the oven and allow to cool before serving so the cheese mixture can firm up a little bit.